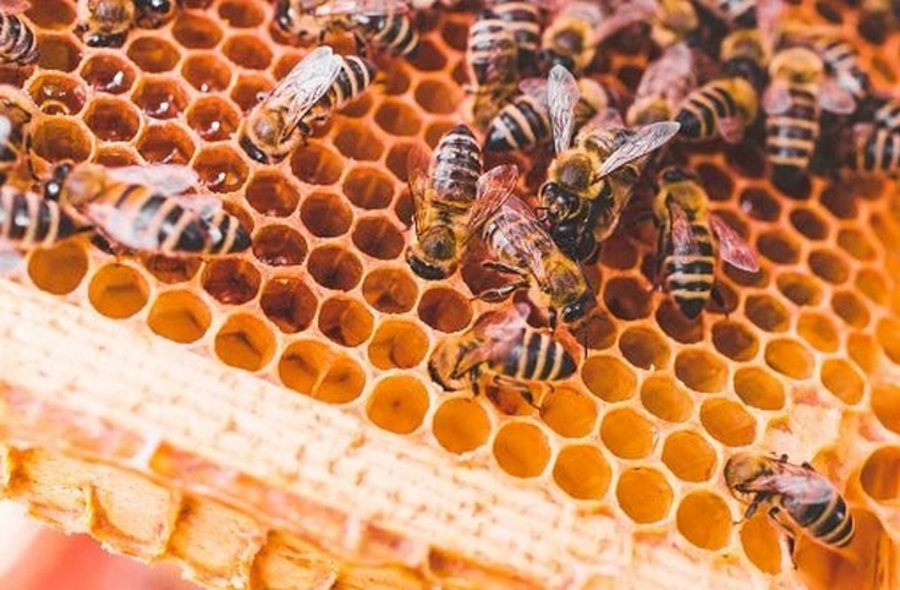 Thanks to the honey bee, we benefit from a rich diversity in nature and on our plates. We enjoy their honey on our bread: Germany is the world leader in per capita consumption, with a consumption of about 1kg. Honey bees also make a valuable contribution to fruit production in vegetable and fruit growing through pollination. As a result, we have a wide range of fruit and vegetable varieties.
In naturopathy, the honey bee also provides precious natural substances. For example, royal jelly, also called queen bee food juice. The honey bees raise their queens with this and thus help the larvae to an enormous growth and energy boost. We also use the anti-inflammatory and wound-healing effect of propolis for colds and injuries. Honey bees collect the substance from buds and the bark of deciduous trees and use it to seal and maintain their hive.
In Germany, there are currently almost one million honey bee colonies kept by about 135,000 beekeepers. Most of them are hobby beekeepers. This leisure activity has recently become increasingly popular.
So that we can continue to benefit from the many advantages of honey bees, they deserve our special protection.
Here you will find information from the German Federal Ministry of Food and Agriculture (BMEL) on honey bees and detailed information on the protection of bees can be found here. In a recent press release, Federal Minister of Agriculture Cem Özdemir also provides information on measures to protect bees. This includes, for example, a reduced use of pesticides and also an expansion of organic farming. You can also contribute to the protection of the honey bee. You can find more information on this at the "Feed the bees" initiative.